Be Water – Dance Workshop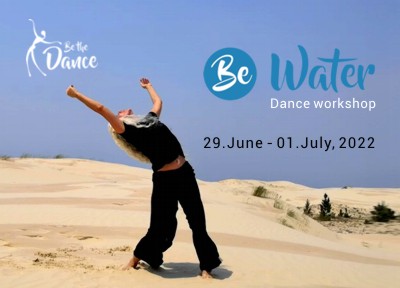 29. juni - 1. juli, 2022
Safia
3 days (09.30 – 12.30) dance workshop with Safia

The dance workshop is open to beginners and dance lovers.
BE WATER is the first module of BE THE DANCE, a series of four dance workshops.
It was designed for you to start a new journey of discovery, reconnecting with something essential and unique that already exists within you, your own dance.
BE WATER is open to everyone, people with or without dance experience. It is an invitation for each participant to find their own, original way of expressing themselves through dance.
The workshop will be given by Safia, dancer and director of Porto Alegre Cia de Dança.
According to her: "I am passionate about seeing people create courage and break the imaginary line that separates the audience from the stage. I believe we all can dance, finding our own satisfaction that goes far beyond applause or recognition. The BE WATER workshop is a space for everyone to get a taste of how is to be in a dance class. We will work a little on modern dance technique and body awareness, but also free dance and guided improvisation. It will be a space for everyone to explore their body and possibilities of movement, in a fun, relaxed and conscious way".

The teaching will be in simple English.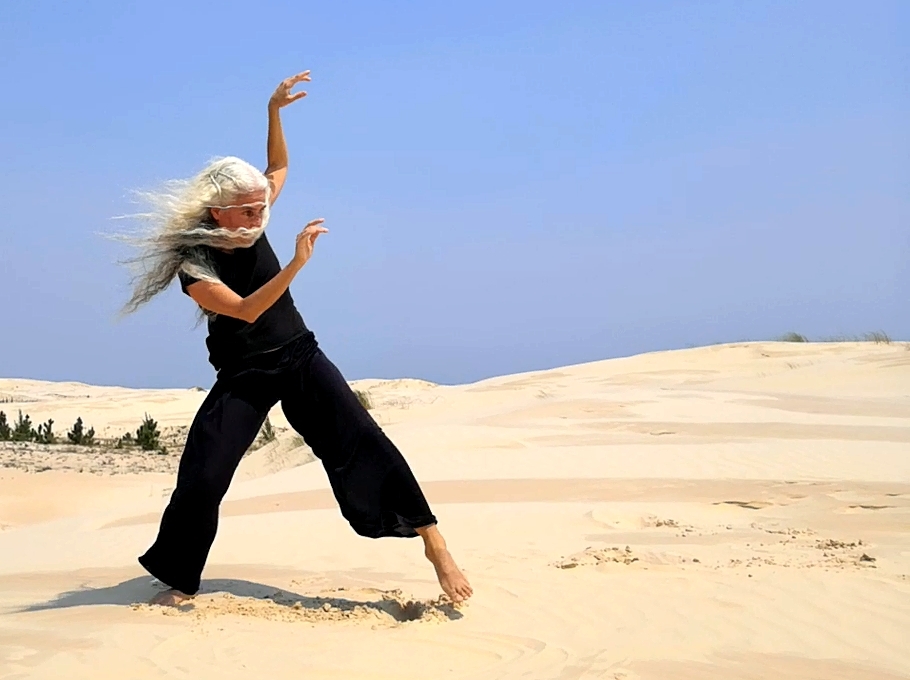 Safia is a dancer, teacher and director of Porto Alegre Cia de Dança, based in Brazil. After graduating from ballet school in 1982, she completed her studies at the Kiev State School of Classical Ballet in Ukraine and followed up with an improvement in Cuba, where she lived for two years. In 1997 she studied modern dance in NY at the Trisha Brown Company and Movement Research. In this period, in addition to specializing in dance, she had her first contacts with Somatic Education techniques.
Safia created Biostretch, an exercise system inspired by different dance techniques and somatic education, which explores conscious movements as a way to reorganize and move the body in a more natural and efficient way.
With her extensive experience in dance and body practices, Safia is also dedicated to developing educational projects, teaching classical ballet and modern dance classes and workshops for professional dancers, as well as non-dancers. She offers dance experiences accessible to all, which mix dance techniques, self-investigation, meditation tools and creativity, stimulating in each one the search for a dance that comes from within.
---
Prices
Workshop 1350 NOK (early bird until 7th June, 1500 NOK after)
Lunch (optional) 600 NOK (3 days)
Single room 1695 NOK (3 nights)
Shared room 975 NOK (3 nights)
You can also stay at home/private. Tent is not possible this week.
---
---
More information
More about PORTO ALEGRE CIA DE DANÇA
More about BE THE DANCE
For more information about the workshop BE WATER:
safia@poaciadanca.com.br

+55 51 981 332330
---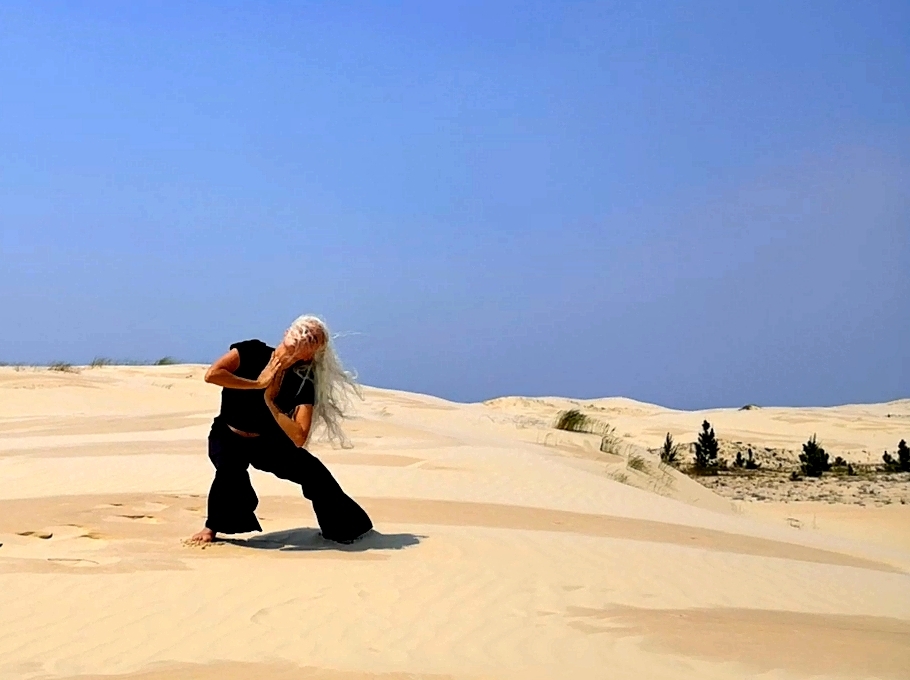 What earlier participants say:
"The workshop was deep and visceral like our internal waters, moving our rivers and streams with lightness, joy and also didactic. Ideal both for those who want to find a mouth to empty their engulfed seas and for those who want to stir up the sea air! And for those who always had the desire to dance (like me) it was a pleasant surprise because Safia has the power to make anyone feel like a Broadway dancer! Safia, thank you for the great knowledge, experience and love shared!"
Karina Yamashiro

…
"Be Water was a reconnection with my center, a beautiful invitation to get in touch with the deepest waters of my being. Being able to have the opportunity to release my body, connect with this center and express myself in dance… all the sensations, thoughts and emotions, it was a beautiful gift!!! I recommend and trust your work, and I follow the other workshops and online experiences, you put us in touch with this innocent and beautiful essence, in a very smooth and easy way!! I loved this experience!!!"
Thana

…
"Honey! I am the one who has reasons to be most grateful. I felt your professionalism as a dancer and the knowledge and experience you have in different types of bodywork shining through the entire workshop. I think the work we did together will continue to work within me for the next few days… Thank you so much! " Riya

…

"Hi Safia. I wanted to give you a feedback, as part of our workshop, thank you and say that, from the planning and organization part, we put three days in the morning to be able to have rest and even the value, which I found a well balanced value, until the choosing the place, as well as conducting the entire workshop, all the practices, a ten out of ten, a lot of excellence in everything. Just want to say thank you and hope to meet you soon, hope you have more workshops. Big hug." Augusto Goettert

…
"I loved the opportunity to dance like this, slowly exploring the possibilities of my body, meeting it and living just me in my body (or the opposite because it's the same). The sensation of presence in various rhythms created paths of freedom of expression for me, connecting me with my heart and soul. In the end, I took something from inside, a lot of emotion and love there, very close. Thank you Safia! It was amazing! I hope we have that taste again." Marcia Mello
….
"Participating in the workshop was a little challenging, but rewarding. I needed to leave my zone of immobility, or rather, the daily mobility already known and repeated, to try new movements, proposed by Safia, in a gentle and inviting way. I enjoyed the initial exercises of slow, small, effortless movements. Easy to do and without hurting the body. I could see the effect. I was experiencing and perceiving my body, breathing, my emotions and sensations. Also the thoughts, like the ones that said not to participate in the second meeting, and to stay in my routine. I managed to participate and it was very nice to be there, dancing with friends, expanding energy, creating something new, listening to music, dancing, letting my body express itself. It was a unique and true experience. Thanks!" Devavi

…
"The course was great, nothing was missing, nothing was left, the feeling of having reached the top of a beautiful and immense mountain, where the walk was a joy. The warm-up, relaxation, dancing, all with a lot of essence and fluidity. I felt a welcome and a very rare possibility of expression, because almost always some standard is required to be followed and corrected. Gratitude. It would be wonderful if it continued. I believe there is nothing similar, with this depth and openness to non-professional audiences." Teresa Lucena