Mindful Yoga Intensive Retreat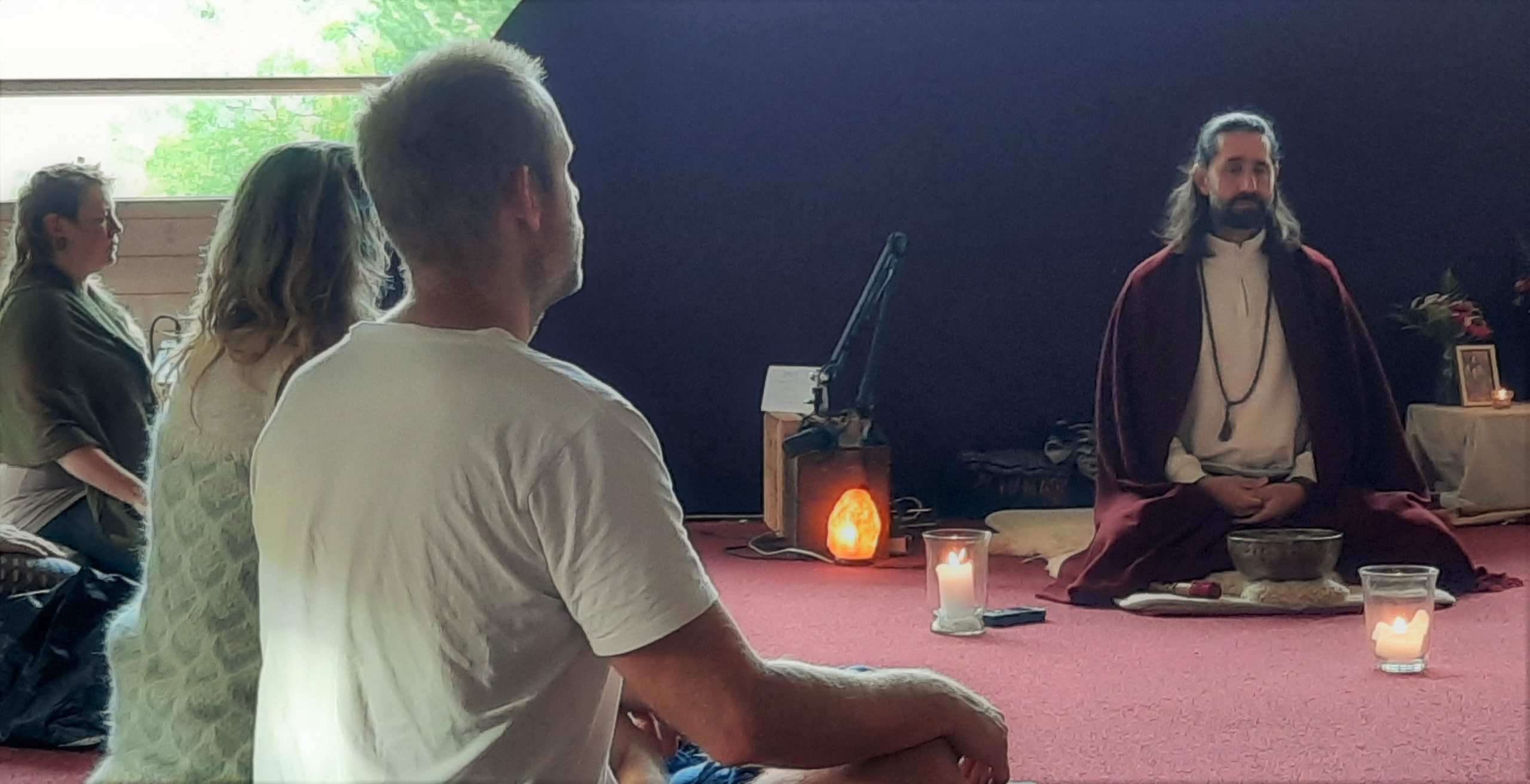 27. oktober - 30. oktober, 2022
Jonathan Weber
A long weekend immersion for the practice of Mindful yoga, blending mindfulness and compassion practice with gentle yoga asana
---
Vipassana/Insight and Awakening in yoga
In the supportive environment of this training retreat, we will use the elements of Mindful yoga to create a foundation for deeper practice. We will further explore the essence of both Buddhist yoga and Classical yoga as a meditative path which leads to insight and awakening. Through mindfulness we can investigate our mind, dis-identify from habitual thinking, and gain insight (vipashyana) into the true nature of our authentic self. As we learn to quiet the busy mind and open the heart, we can awaken to the peace and clarity of resting in our natural state.
This intensive weekend is a learning retreat designed for those in Mindful yoga training to experience going deeper in a residential practice retreat. Additionally, it will be open to those familiar with Mindful yoga from previous trainings who wish to deepen their practice, or those with a keen interest to study Mindful yoga and the topic of Insight and Awakening.
The mornings until lunch will be in silence. All sessions will be a combination of practice and study, including meditation and yoga. Longer sessions will have a short break in the middle. There will be a 2-hour personal time break in the middle of the day.
---
Who may attend:
All participants of the Mindful Yoga Training 2022 at Hiyoga.
Mindful yoga students from previous trainings with Jonathan.
Those who have had previous training or experience with Mindfulness or meditation (accepted by application)
---
Application:
If you have not been on a previous training with Jonathan Weber and wish to attend, please email Jonathan and provide a brief description of your experience with mindfulness, vipassana, or meditation. For example, any trainings, courses, or personal practice.
Email: jonathan.rigpa@gmail.com
---
Schedule:
Thursday 27th
16:00 – 17:00 Arrive/Registration
17:30 – 18:30 Introduction
18:30 – 19:30 Dinner
19:30 – 21:30 Evening session
Friday 28th – Saturday 29th
07:30 – 08:30 Meditation
08:30 – 09:30 Breakfast (silent)
10:00 – 12:30 Morning session
13:00 – 14:00 Lunch
14:00 – 16:00 Personal time
16:00 – 18:30 Afternoon session
18:30 – 19:30 Dinner
19:30 – 21:30 Evening session
Sunday 30th
07:30 – 08:30 Meditation
08:30 – 09:30 Breakfast (silent)
10:00 – 13:00 Closing session
13:00 – 14:00 Lunch
14:00 – Depart after lunch
---
Meals
The food served is vegetarian. You can choose gluten free, milk free or vegan option when you book. It will be dinner on Thursday. Breakfast, lunch and dinner on Friday and Saturday. Breakfast and lunch on Sunday.
---
Prices
You will stay in a cabin with 1-2 others with share bathroom. All cabins have a mini kitchen with fridge, water boiler/coffee maker.

Program, lodging in single room and meals: 5.650,-
Program, lodging in shared room and meals: 4.930,-
Program, lodging in loft room and meals: 4.930,-
Program, lodging staying at home/private: 3.955,-


---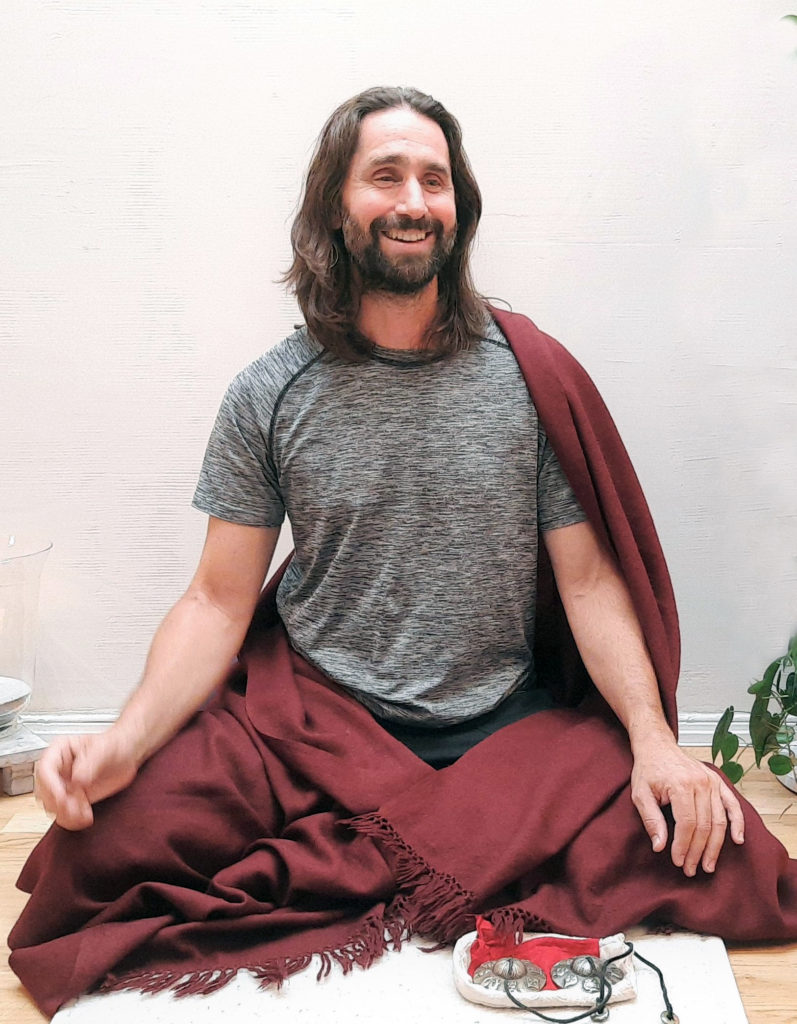 Jonathan Weber
Jonathan is a senior teacher of mindfulness and yoga, with over 30 years of experience. Jonathan is a certified Mindful yoga trainer (E-RYT500) and Mindfulness instructor (MBSR/MBCT) and has been guiding retreats for over a decade. He is an international teacher that blends modern, science-based research on well-being with the ancient traditions of Buddhism and yoga. He has practiced in authentic lineages with masters in the Tibetan Buddhist traditions of Vajrayana and Dzogchen since 1991. And his first teacher, the celebrated Ram Dass, introduced him to Vipassana and Bhakti yoga in 1987. With a natural warmth, humor, and grounded presence, Jonathan teaches a non-dogmatic, contemporary, and open-hearted approach to awakened well-being.