Mindfulness Intensive Retreat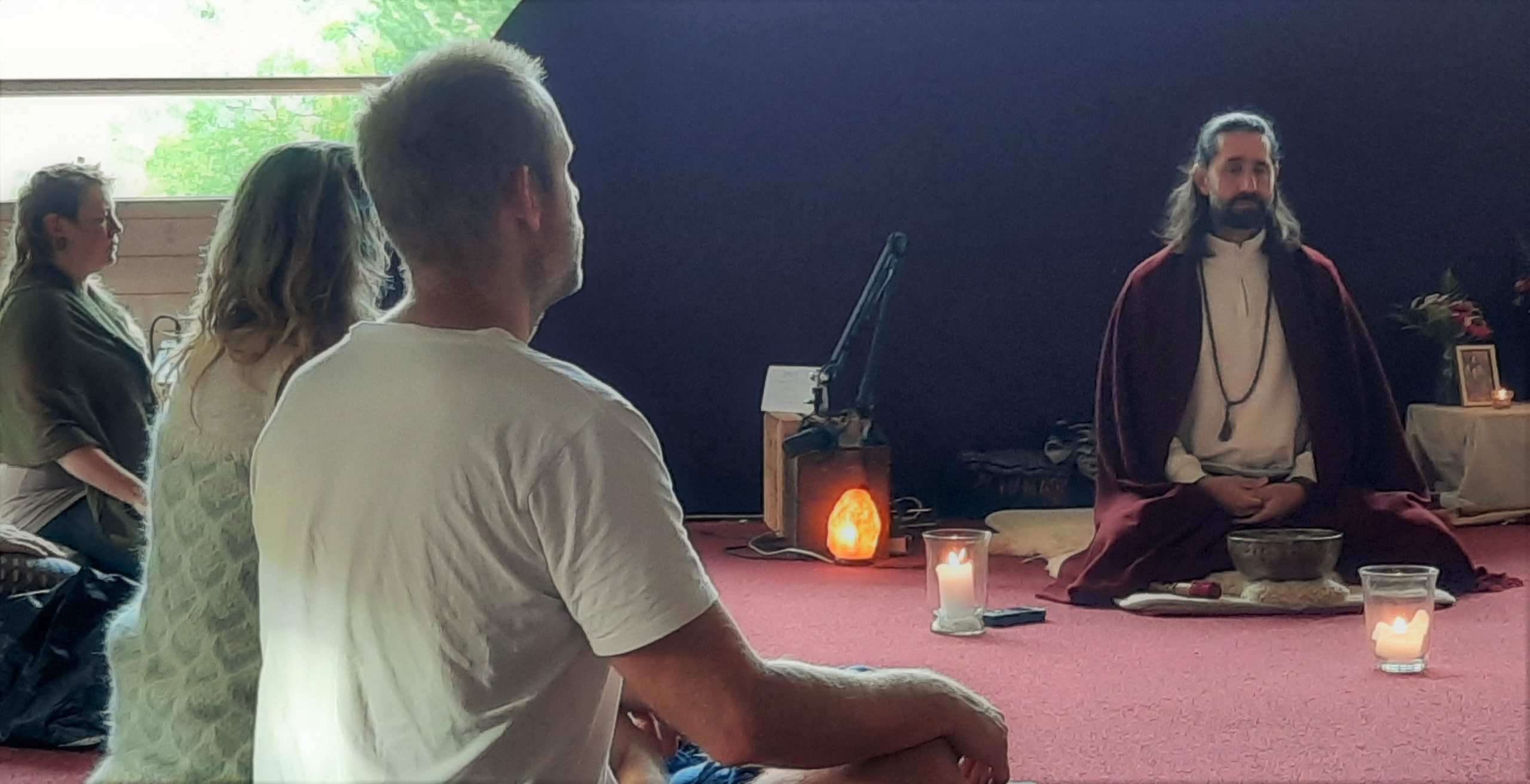 20. april - 23. april, 2023
Jonathan Weber
A long weekend immersion training for the practice of Mindfulness meditation in the tradition of Vipassana, integrated with Mindful yoga.
Focus: Insight meditation and yoga
In the supportive environment of this training retreat, we will explore the fundamentals of mindfulness meditation in the context of traditional Buddhist yoga and Classical yoga practice as a path towards insight and freedom from suffering states.
Mindfulness is based on the ancient practice of Vipassana, which is a path of practice first introduced by Gautama Buddha. Through mindfulness training we can investigate our mind, dis-identify from habitual thinking, and gain insight (vipassana) into the true nature of our authentic being. The practice of mindfulness is founded on traditional yoga methods of samatha/samadhi meditation for calming the mind. As we learn to quiet the busy mind and open the heart, we can recognize the peace of our essential being.
The weekend will also explore gentle Mindful yoga and Compassion practices for opening the body and the heart. No prior yoga experience is required, and it is accessible to everyone.
This intensive weekend is an educational program designed as a part of the Mindful Yoga Training course to experience going deeper in a residential practice retreat. Additionally, it is open to those with a keen interest to study and practice Mindfulness and Mindful yoga.
---
Topics we will explore:
Samatha/ Calm abiding meditation
Vipassana/ Insight meditation
Metta/Compassion meditation
The Four Applications of Mindfulness
Buddhist/yoga philosophy on moksha/awakening
Establishing/maintaining a meditation practice

Schedule:
The mornings until lunch will be in silence. All sessions will be a combination of practice and study, including meditation and yoga. Longer sessions will have a short break in the middle. There will be a 2.5 -hour break for personal time in the middle of the day. During the break there will also be access to a sauna (free) and various massage or healing modalities, offered through Dharma Mountain (paid through pre-booking).
---
Thursday 20th
16:00 – 17:00 Arrive/Registration
17:30 – 18:30 Introduction
18:30 – 19:30 Dinner
19:30 – 21:30 Evening session
Friday 21st – Saturday 22nd
07:30 – 08:30 Meditation
08:30 – 09:30 Breakfast (silent)
10:00 – 12:30 Morning session
13:00 – 14:00 Lunch
14:00 – 16:30 Personal time
16:30 – 18:30 Afternoon session
18:30 – 19:30 Dinner
19:30 – 21:30 Evening session
Sunday 23rd
07:30 – 08:30 Meditation
08:30 – 09:30 Breakfast (silent)
10:00 – 13:00 Closing session
13:00 – 14:00 Lunch
14:00 – Depart after lunch
---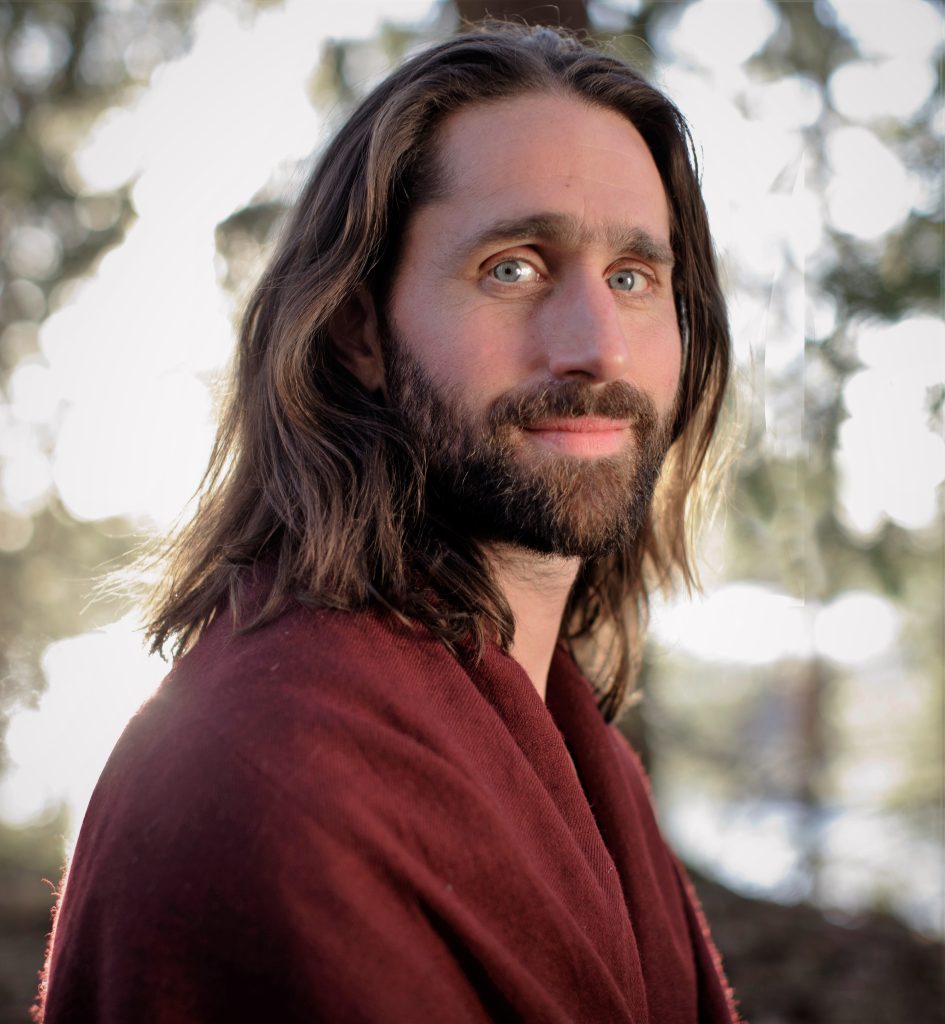 Jonathan Weber
Jonathan is a senior teacher of mindfulness and yoga, with over 30 years of experience. Jonathan is a certified Mindful yoga trainer (E-RYT500) and Mindfulness instructor (MBSR/MBCT) and has been guiding retreats for over a decade. He is an international teacher that blends modern, science-based research on well-being with the ancient traditions of Buddhism and yoga. He has practiced in authentic lineages with masters in the Tibetan Buddhist traditions of Vajrayana and Dzogchen since 1991. And his first teacher, the celebrated Ram Dass, introduced him to Vipassana and yoga in 1987. With a natural warmth, humor, and grounded presence, Jonathan teaches a non-dogmatic, contemporary, and open-hearted approach to awakened well-being.
---
Prices / Booking
All prices includes nine vegetarian meals, you can choose gluten free, lactose free or vegan alternative when you book. You will stay in a cozy cabin, with shared bathroom and mini kitchen.
5.840,- including single room, in shared cabin
5.060,- including shared room
5.060,- including loft space
4.370,- including space for tent/campervan
3.995,- staying at home/private
Bedlinen/two towels are not included and can be rented for 200,- (or you can bring your own)