Mindfulness and Vipassana Winter Retreat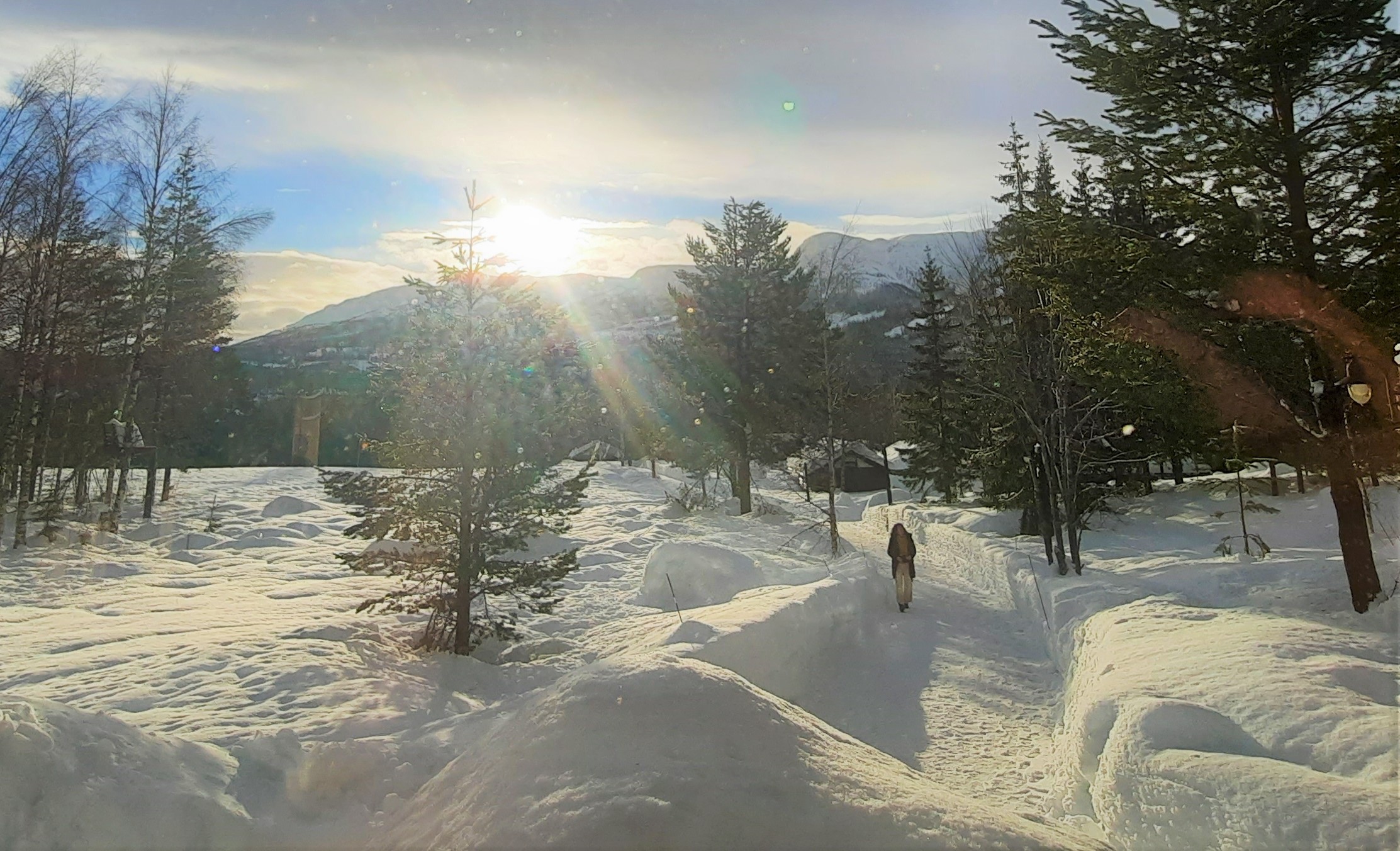 14. January - 20. January, 2024
Jonathan Weber
This is the 7th annual Winter retreat, inviting you to take time out at the beginning of the year to truly Be with yourself. In the silent winter landscape of Dharma Mountain retreat center, this is a golden opportunity to be in a reflective space of introspection with an experienced meditation teacher and the support of others. This is a week-long retreat, giving you ample time to relax deeply into the stillness, and find balance and clarity.
---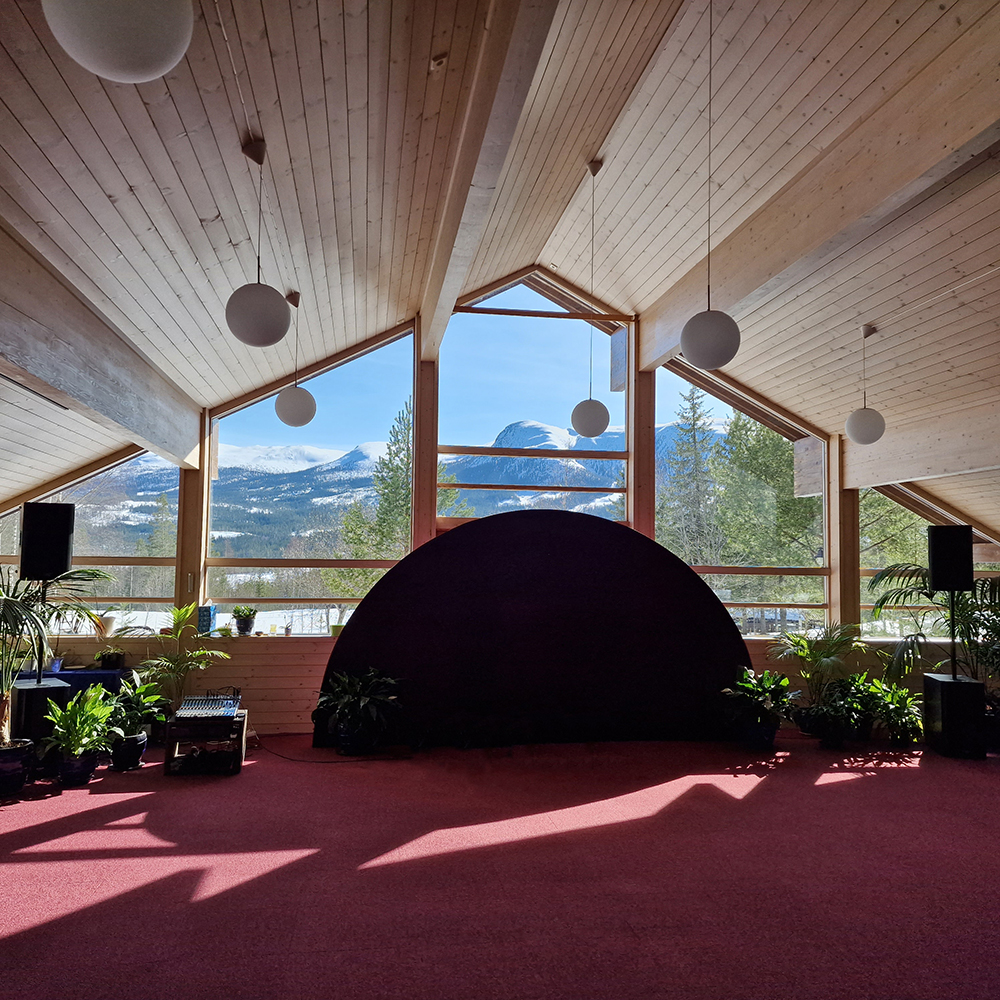 About the retreat:
In this retreat we will explore the ancient meditation path of Vipassana and the modern approach of Mindfulness on the foundation of loving-kindness and Mindful yoga. Through vipassana and mindfulness we can learn to relax deeper, investigate our minds, let go of habitual thinking or negative emotions, and gain insight into the true nature of authentic being. As we calm the busy mind and open the heart, we can awaken to the peace and clarity of resting in our natural state.
There will be instructions on the development of attentional stability and tranquility (samatha) as well as the further investigation of self-inquiry and insight (vipassana) according to both traditional methods and modern understanding. The benefits of these practices allow us to make wiser and more compassionate choices in our everyday lives and experience a calm, inner resource freed from habitual reactivity.
These meditation methods will be grounded in an embodied and open-hearted approach to practice. Along with seated meditation, there will be walking meditation and gentle Mindful yoga, to bring the practice into activity. And there will also be compassion and loving-kindness meditations for developing a more altruistic kind of love.
The retreat will be led by Jonathan Weber, a skilled meditation and yoga teacher with over 30 years of personal practice in vipassana and yoga. Jonathan has been teaching mindfulness and compassion courses since 2006, leading retreats for over a decade, and is a professional instructor of MBSR (Mindfulness-Based Stress Reduction) and Mindful Hatha yoga. His deep experience, warmth and wisdom creates a safe space for practice.
---
About Vipassana:
Vipassana (vipashyana in Sanskrit) is an ancient Pali word meaning "insight" and is one of the primary meditation methods used in Buddhist yoga, introduced by the Buddha around 2,500 years ago. Vipassana is a meditation method of developing insight into the true nature of self and to awaken to the reality of things "as they actually are." It was taught by Buddha as the key ingredient towards liberation or awakening from suffering.
Vipassana is often conflated with the movement popularized by S.N. Goenka and practiced in a standardized 10-day retreat, which is based on the Burmese Theravada Buddhist tradition. However, there are different traditions and techniques of vipassana practice. In this retreat we will approach meditation practice with compassion, and so the body is allowed to be in different positions, sit in chairs, or shift when needed. And the meditation sessions are shorter, around 20-30 minutes, to emphasize clarity, as taught in the Vajrayana or Tibetan Buddhist traditions.
---
About Mindfulness:
Mindfulness is a modern practice of meditation and mental training that is founded on Vipassana and Zen. As a modern method inspired by the work of Jon Kabat Zinn, it is an evidence-based approach informed by scientific research and psychology. The methods are designed for therapeutic applications, and the development of greater well-being in a more conventional everyday setting for Western students.
---
About Compassion:
Loving-kindness and compassion are taught as the "other wing" to mindfulness training, which gives balance to the path of meditation practice. Just as important as it is to calm and clarify the mind, it is equally important to open the heart. Without such heartfulness and gentleness, meditation can become too intellectual or rigid, and cannot lead to genuine freedom from suffering. In this retreat, we balance mindfulness training with heartfulness, through such meditations as Metta, Tonglen, Forgiveness, and kindness towards our bodies.
---
About Mindful yoga:
Mindful yoga is a relatively new development that arose from the blending of Mindfulness, Compassion, and Hatha yoga. It is a gentle and therapeutic yoga form that helps us to have right relationship with our bodies and experience movement as meditation. The movements and postures are accessible for most everyone, with the emphasis on being gentle and listening to the needs of your body while respecting its limitations without judgment. Mindful yoga is a perfect complement to sitting meditation and the development of vipassana.
---
About the schedule:
This will be a partial silent retreat, to balance both introspection and connecting to others (sangha). All the mornings will be held in silence until lunch to support inner reflection, mindful awareness, and a meditative environment. (There will be the option to remain in silence if you choose.) Two days in the middle of the week will be held in full silence. (Wednesday – Thursday) The guided sitting meditations will be shorter, approximately 25 min, and there will be instructions on how to practice. Sitting practice will be complemented by walking meditation and/or gentle Mindful yoga that is accessible to everyone. During personal time you can use the sauna, book a massage, or simply relax with a book. In the evenings there will be Dharma talks to illuminate the practice, along with time for questions and answers.
---
General Schedule: *
Sunday 14
16:00 – 17:00 Arrive/ Registration
17:30 – 18:30 Introduction meeting/orientation
18:30 – 19:30 Dinner
20:00 – 21:30 Evening session
Monday – Friday
07:30 – 08:30 Morning meditation/ movement
08:30 – 09:30 Breakfast (silent)
10:00 – 12:45 Morning session
10:00 – 10:30 Instruction
10:30 – 11:00 Meditation
11:00 – 12:00 Mindful yoga/ walking
12:15 – 12:45 Meditation
13:00 – 14:00 Lunch
14:00 – 16:00 Personal time/ Sauna (optional)
16:00 – 18:15 Afternoon session
16:00 – 16:30 Instruction
16:30 – 17:00 Meditation
17:00 – 17:30 Mindful yoga/ walking
17:45 – 18:15 Meditation
18:30 – 19:30 Dinner
20:00 – 21:30 Evening session

Saturday
07:30 – 08:30 Morning meditation
08:30 – 09:30 Breakfast
10:00 – 12:30 Closing session
13:00 – 14:00 Lunch
14:00 – Depart after lunch
* The schedule is subject to small changes, this is a sample suggestion
---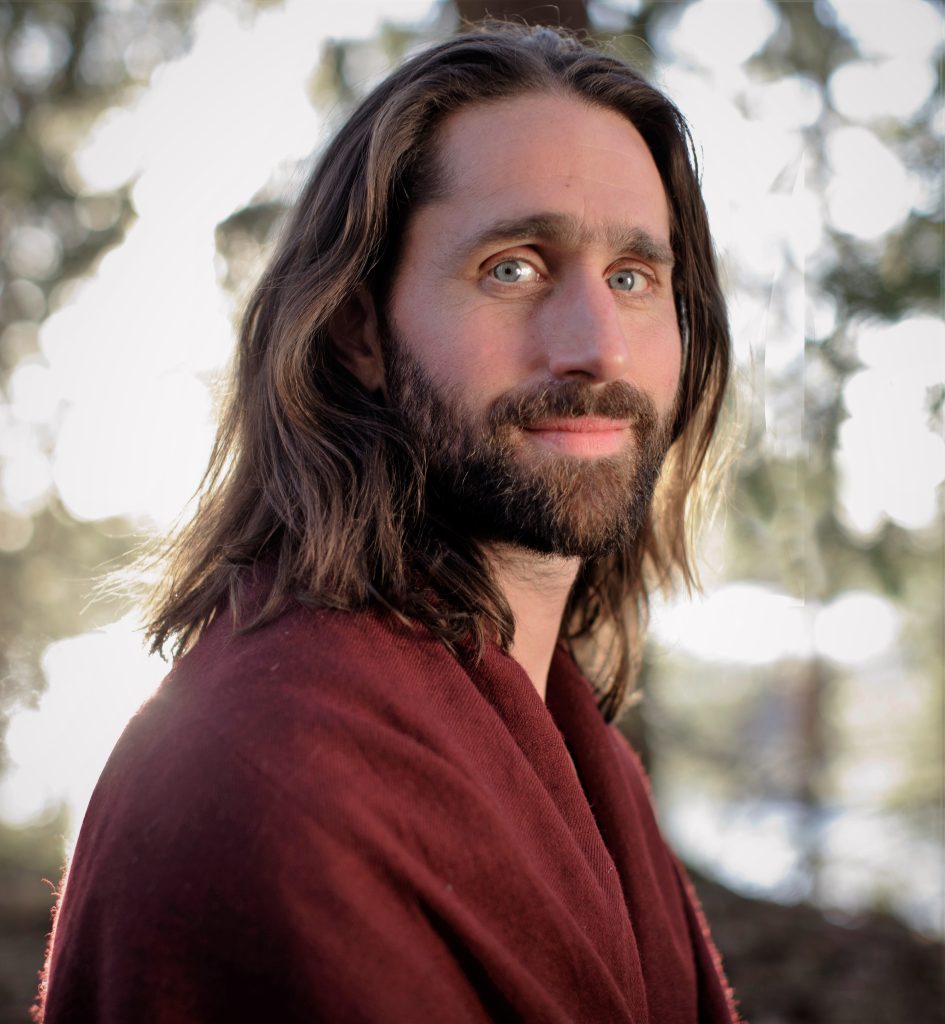 Jonathan Weber is a leading teacher of Mindfulness and Mindful yoga in Norway with over 30 years of experience in Vipassana meditation and yoga practice. Originally from the USA, he has been teaching mindfulness and compassion practices since 2006 in the Oslo area and is a pioneer in the integration of mindfulness/compassion into yoga practice. He is a 500 E-RYT yoga teacher and educated in Mindfulness-Based Stress Reduction (MBSR/MBCT) through the IMA. Jonathan founded the Mindful Yoga Teacher Training at Oslo Yoga, which continues now through Hiyoga studio in Aker Brygge, where he is a Master Trainer. Jonathan has specialized in the traditions of Dzogchen and Mahamudra of Indo-Tibetan Tantric Buddhist yoga, which he has been practicing since 1990. He has studied with many respected teachers and lineage holders including Ram Dass, Namkhai Norbhu Rinpoche, Lama Surya Das, Chokyi Nyima Rinpoche, and Ani la Tsering Chodron. He has a broad experience from practicing in other traditions, including Jnana yoga, Bhakti yoga, Advaita Vedanta, Sufism, and Christian Mysticism. Jonathan brings a natural warmth, deep wisdom, and calm presence to his inspired teachings.
---
Requirements to join
It is a requirement that you have had some experience with meditation before, in your own practice, in a training, or on retreat. It also qualifies if you have been on a retreat or training with Jonathan before. This is not recommended as an introduction to meditation. If you have any questions, please contact Jonathan for further inquiry: jonathan.rigpa@gmail.com
---
Prices
11.884 NOK program, meals, single room (in shared cabin with shared bathroom)
10.324 NOK program, meals, shared room or loft/attic
8.194 NOK for program, meals and staying at home/private

Rent of bedlinen/towels costs 250,- (or you can bring your own).

---
How to travel to Dharma Mountain? Read here
---
Testimonials
"Jonathan is a person of real wisdom, great integrity, loving-kindness, empathetic compassion, and genuine peacefulness and cheerfulness. Anyone working with Jonathan as a colleague or client will be a fortunate beneficiary of these and other qualities that he so beautifully shares."
–Timothy Conway, PhD., spiritual teacher, counselor, author

•
"I met Jonathan in 1992 and even then, in his late teens, he was an adept meditator and yoga practitioner. I am delighted to known that he is teaching and sharing his wisdom, insights, and skill with others."
–Ani Tsering Chodron, Buddhist nun
•
«Jonathan isn't just a teacher of the Path, he is a presence that embodies it.»
— Peter Moore, Founder/Director of Breitenbush Hot Springs Retreat Center
•
"Jonathan Weber's lifetime of dedication to spiritual study and creative living has brought him to this point of being an authentic teacher of yoga and meditation. This is his milieu, the world of consciousness, and he has much to offer in the way of helping others to find that space of mindfulness."
–Dr. Steve Koc, Chiropractor, owner of Riverfront Wellness Center
•
"Jonathan Weber is one of the most sincere practitioners and teachers arising from his generation. To be in his calm presence, share in his skillfulness with teaching conscious movement or mindfulness insights, will only be of great benefit for those seeking genuine guidance."
–Jeffrey Page, Founder of EDGU (spinal maintenance), Author
•
"Jonathan is a person steeped in love, practice, wisdom, energy, purposeful intent, and grace. Throughout his life he has cultivated and retained a sense of joy, compassion, insight, and humility. His presence and offering of yoga, meditation, and art are a gift of spirit and love."
—Dhammadasa, Founder of Cloud Mountain Retreat Center, Reiki Master
---
Testimonials from previous participants:
"Jonathan is one of the kindest people I have met in my life, so much empathy. A brilliant yoga therapist with a wonderfully calm voice." – Martina
"Jonathan teaches with a presence, warmth, and tenderness that makes it easy to find deep relaxation and land in the heart. He has a natural wisdom and grounding that really nourishes the soul." – Maria Sørlie
"The teacher's lifetime experience and focused attention gives a well-rounded example of taking care and supporting oneself. I feel deeply nourished, rested, and content." – Veslemøy
"Jonathan is warm and gentle, and he holds the space and group so comfortably. I have thoroughly enjoyed his retreat. It was both a healing and an inspiring experience. I highly recommend a retreat like this to anyone." – Julie
---