Inner Joy silent retreat with Vipassana meditation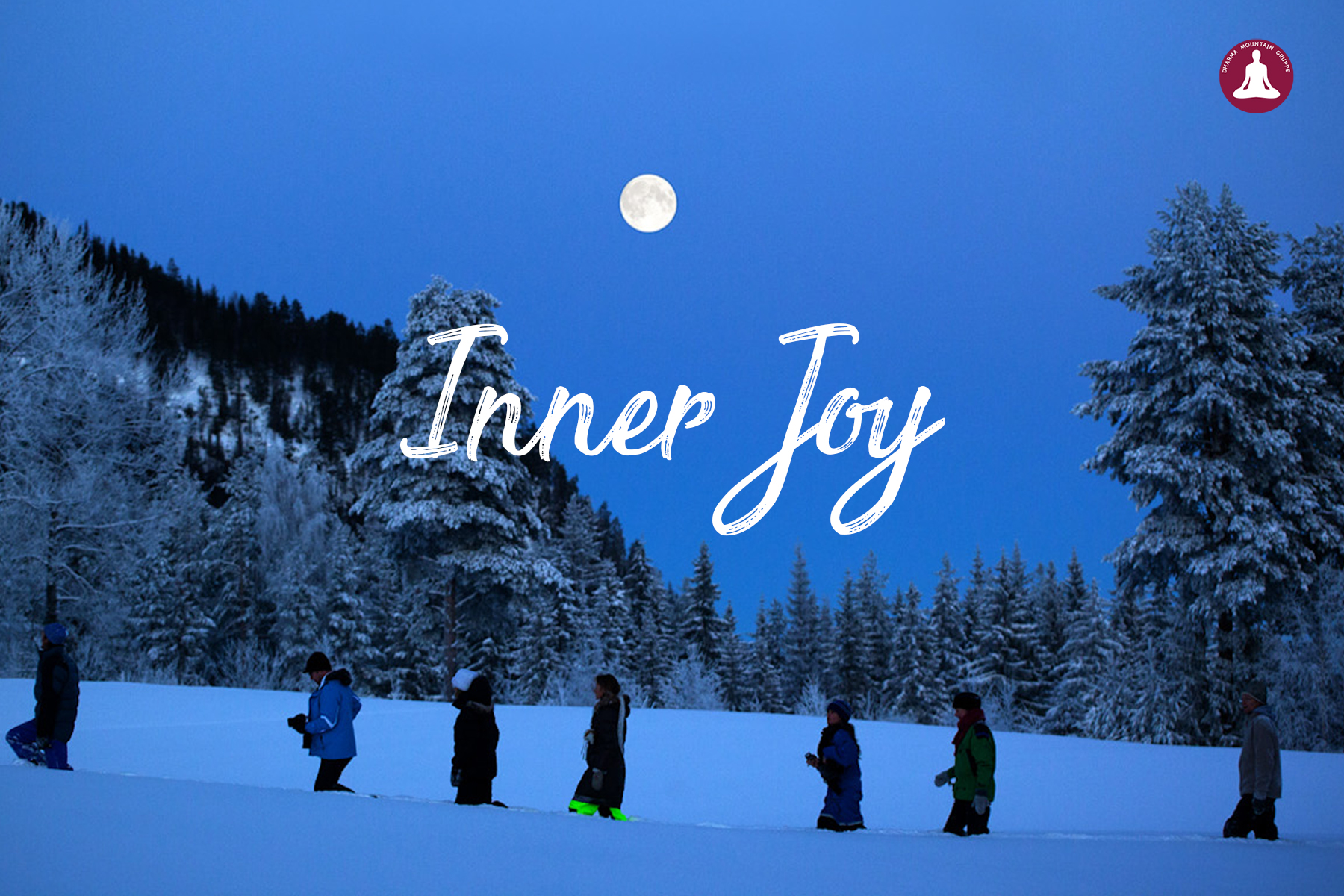 30. January - 8. February, 2023
Dharma Mountain Group
A ten-day journey towards inner joy and peace of mind
Dharma Mountain during winter time gives a unique atmosphere for a silent retreat. The snow, the silence and the night sky embraces us and invites us to go within and find silence and peace.
During these ten days you will receive a thorough introduction to meditation and your own personal experience with it. Vipassana meditation is the main ingredient in the retreat, and it will be introduced and guided along the way. Individual guidance will also be available.
In the intimate, silent atmosphere of Dharma Mountain meditation can happen in a natural way, when we give it time and do it together. It is a unique experience that we highly recommend. It can go deep and give precious insights for your life.
The retreat is open for everyone, also if you have no experience with meditation.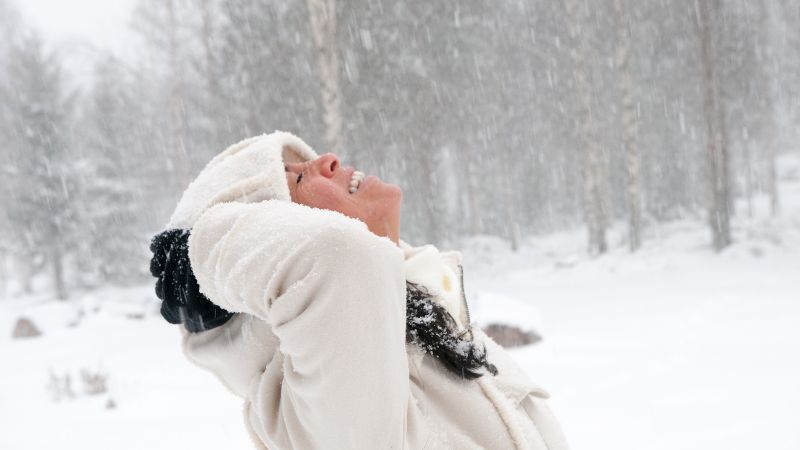 " The silence is thick in this place"

"It was my first silent retreat. I loved it!!! My whole body and mind became much softer. I felt that the whole arrangement was very human-friendly. I felt very safe and that you would be there for me if I needed help in some way."

Participants, Inner Joy 2020 and 2021
---
---
Program
The retreat starts with dinner on Monday 30. January and ends with lunch on Wednesday 8. February.
Silence begins the first morning after arrival. During the retreat we will still have possibilities to share and express ourselves, both within the program and in individual sharings with a facilitator.
This retreat will happen in English..
Daily program*
07.30-08.30 Morning meditation
08.30-09.30 Breakfast
10.30-13.00 Vipassana meditasjon med Vipassana walk
13.00-14.00 Lunch
Self care time, walk in nature, sauna, sessions or individual sharings
15.30-16.30 Afternoon group
17.30-18.30 Vipassana meditasjon med Vipassana walk
18.30-19.30 Dinner
20.00-21.00 Evening meditation
* changes in program can happen
Prices
Monday 30. January - Wednesday 8. February

11960 NOK for program, meals, shared room or attic in shared cabin.
14165 NOK for program, meals and single room in shared cabin with 1-2 other.
Bedlinen and towels can be rented for 200 NOK - or you can bring your own.
---
If you have any questions, please connect with us by e-mail.
If something happens and you can't join, please read our rules here.
What is Vipassana meditation?
Vipassana meditation is an ancient technique of meditation. It came from Gautama Buddha more than 2500 years ago. It is very simple – we sit in silence, relaxing the body, and just watch the breath coming and going. There is no effort involved in the breathing. At the same time we take distance from everything that is happening around, from physical sensations, emotions and thoughts, and just watch without getting involved in them. In this way we can allow ourselves to by and by become more silent, relaxed and present – and to enjoy just resting and being with ourselves. In Dharma Mountain we have a soft and loving approach to Vipassana, and we do not bring effort and force into the practice of meditation. It is not about finding the perfect sitting position – you can sit in a normal chair if you want. It is not about forcing the body to be still, or managing to stop the mind. Meditation is more an accepting of whatever is here. By accepting we can relax and find that we have everything we need right here and now, and let ourselves be nourished and renewed, without any external reason.
You don't need any previous experience with Vipassana to join the retreat; the technique will be introduced and guided. Vipassana means to see things as they really are.
Vipassana means to see how things really are.
---
Morning - and afternoon groups
The program includes soft movement, soft yoga and active meditations to prepare and support the body for sitting.
There will also be free time for walks in nature, sessions etc. and a room will be available for creative expression – writing, drawing or painting.
---
Become part of the silence
To be in a silent retreat in Dharma Mountain is not just about practising a technique, but a whole experience of silence and meditation. Here, meditation has been practised for more than 20 years, and everyone who works here has meditation as a part of their lives.
---
Nature: See yourself – and the milky way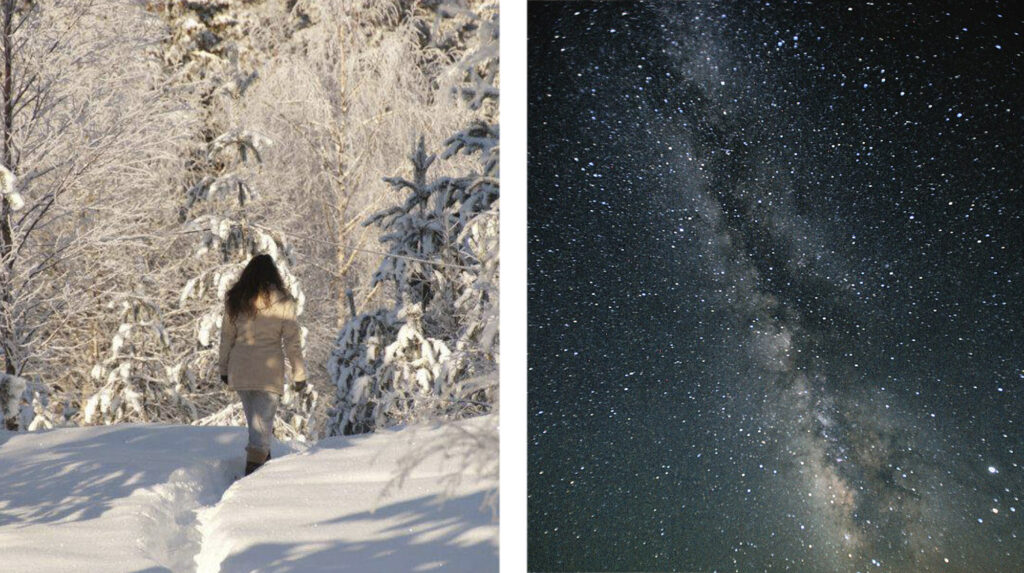 Naturen rundt Dharma Mountain er en viktig del av opplevelsen av stedet, og lager en ramme som inviterer oss til å falle til ro. Det er helt spesielt på vinterstid, hvor snøen og nattehimmelen minner oss om å stoppe opp. Det er nesten ikke lysforurensning hos oss – så du kan oppleve å se melkeveien. Kontakten med oss selv kan gi en dyp kontakt med helheten rundt oss.

---
What previous participants in Inner Joy say:

."Wonderful in all ways. The sessions, the food, the people working here, the nature."

"It has been lifegiving and opening days for me. I feel well taken care of, good with all the structure, good with the pauses"

«It was magical. Very professional, I felt safe and taken care of. "

Participants, Inner Joy 2020 and 2021
---
Why ten days?
There is no rule that you need exactly ten days to learn Vipassana meditation and receive the benefits of it. Meditation is a journey of a lifetime, and we are all different. But a ten day retreat can give us the time we need to go through the layers that prevents us from experiencing the silence and peace that is there naturally inside each one of us, and to have a deeper experience of it.

In our experience, the first two-three days is the time to arrive and to be introduced to the technique and the practice of sitting. Then we start meeting ourselves, our thoughts, body sensations and emotions. It is different from person to person – for some it is easy and sometimes a relief to have the time to just be with oneself, for others it can be challenging. It is normal to experience restlessness, resistance. uncomfortable feelings, as well as wanting to escape and thinking that "this is not for me". With patience and the support of the retreat, we are invited to allow everything to come up, becoming aware of it and also allowing it to pass. After these deepening days, gradually everything settles, just like dirt in water. Slowly the water becomes clearer. Many experience a feeling of let go, of resting and accepting at this stage. We start being immersed in the silence, enjoying to simply be with ourselves. This doesn't mean that thoughts or challenging moments disappear, but we can getsome distance to them.

In the last two-three days, we have the possibility to really taste the space of sielnce inside us, and to become more familiar with it. In this way the ten days gives us a possibility to let the silence to be more integrated in us, so it become easier to bring the quality of silence and meditation into our lives.
---
Meditation – the natural way
For us at Dharma Mountain, meditation is not only a technique - it is the very presence and connection with the deep peace we all naturally have in ourselves. In a society where our attention is being pulled outwards all the time and where the focus is on achieving and performing, many of us have lost the connection with this natural and peaceful place inside. Techniques are there to help us and allow us to practice coming back to the peace which is always there.
So that we have the possibility to bring meditation into everything we do – our work and meetings we have with other people. It is a resting place inside ourselves, where we can always find nourishment no matter what is happening on the outside.


The whole art of the beautiful technique of Vipassana meditation is to come back to your breath. Be on guard, don't get lost in your thoughts. Don't disappear with them, bring yourself back into the moment, again and again, a million times. Just come back into your heart. Into your breath. Become aware of the sounds of nature around you, anything that is happening in the moment. Then you burn through every bond that holds you. Then peace will be there. Silence will be there. And in that silence, there is bliss. There is rest. There is consciousness. There is freedom. There is happiness.

Vasant Swaha
---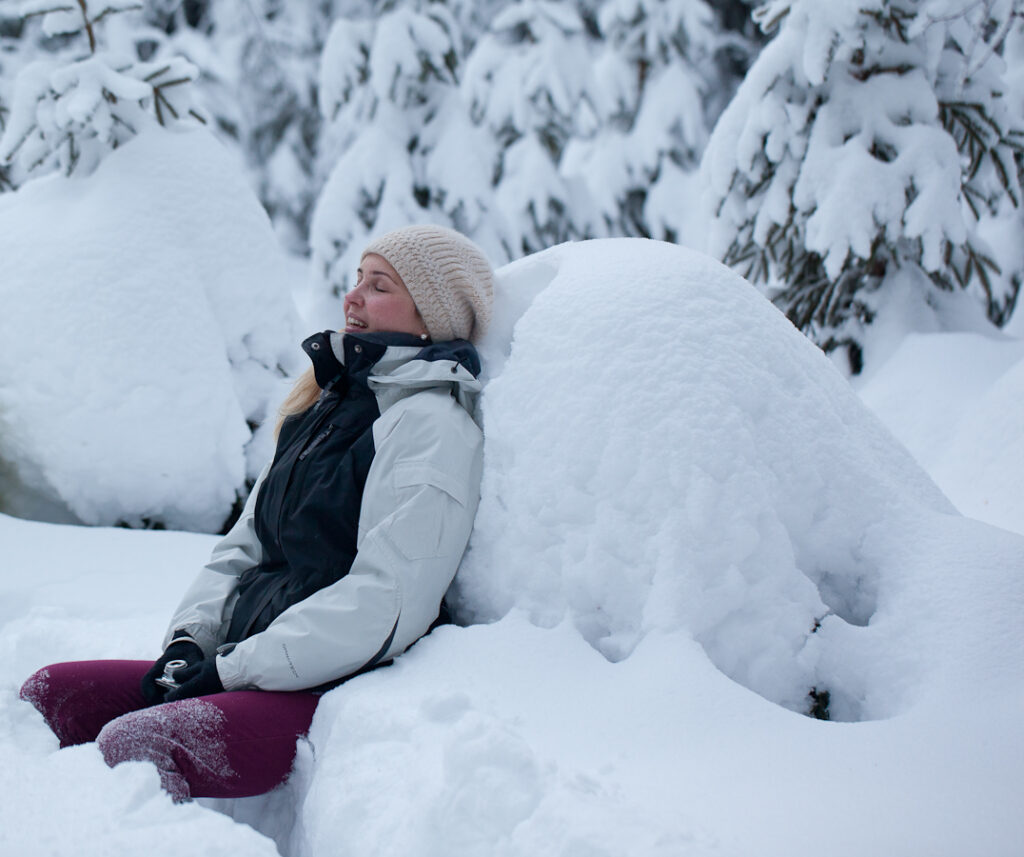 7 benefits of meditation
More calmness: Meditation activates the parasympathetic nervous system, which in turn lowers the heart rythm and blood pressure.

Less stress: Meditation reduces the amount of stress hormones in the body and you become more capable of handling stressful situations.

More joy: It is no coincidence that our silent retreat is called "Inner Joy". Meditation increases the level of dopamine in the brain, which is known as the "happiness hormone". It actually makes you more happy – without any outer reason. Meditation is also proven to have positive effects on anxiety and depression, as well as addictions.

More presence: Your senses are sharpened when you meditate. The practice of being present allows you to feel, taste and smell more of the world around you.

More clarity: Science shows that meditation makes the brain sharper and better at remembering and learning. Since meditation is a practice of being in the moment and creating distance to our thoughts and emotions, it becomes easier to see everything more clearly.

More creativity: Many experience a boost in their creativity when they start meditating. This is partly due to activation of a part of the brain that is related to creativity, but also because you become more relaxed and less self-critical.

More energy: Meditation is known to recharge the body. A lot of thought activity and stress takes effort, and when we let go of this we get more energy. We also become more aware of the body's natural needs, and thereby find a more healthy balance between rest and activity.
(Various sources)
---
Facilitators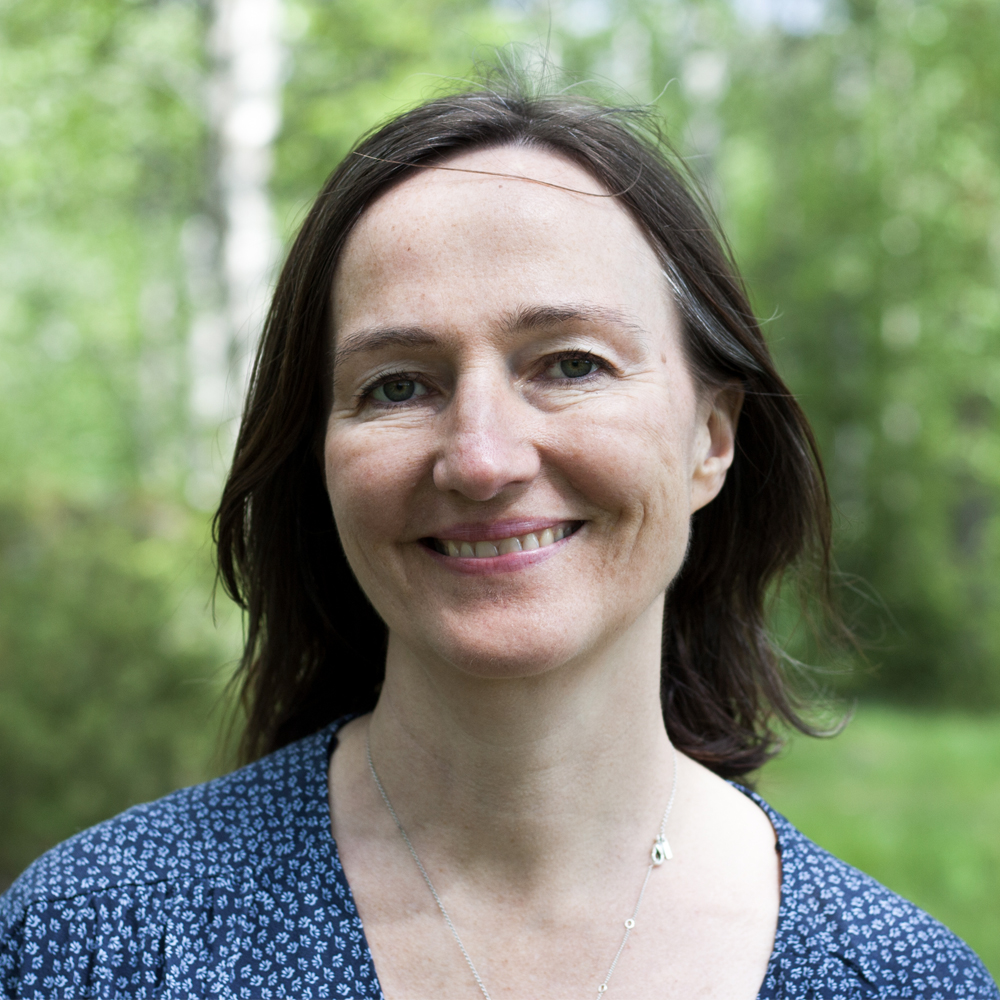 Leena has her daily work in Dharma Mountain, where she leads meditations during retreats and groups, and arranges regular writing courses. Leena is also an author. She has a background from Osho Risk Therapist Training and Star Sapphire Energywork. Her work is characterized by presence, clarity and playfulness.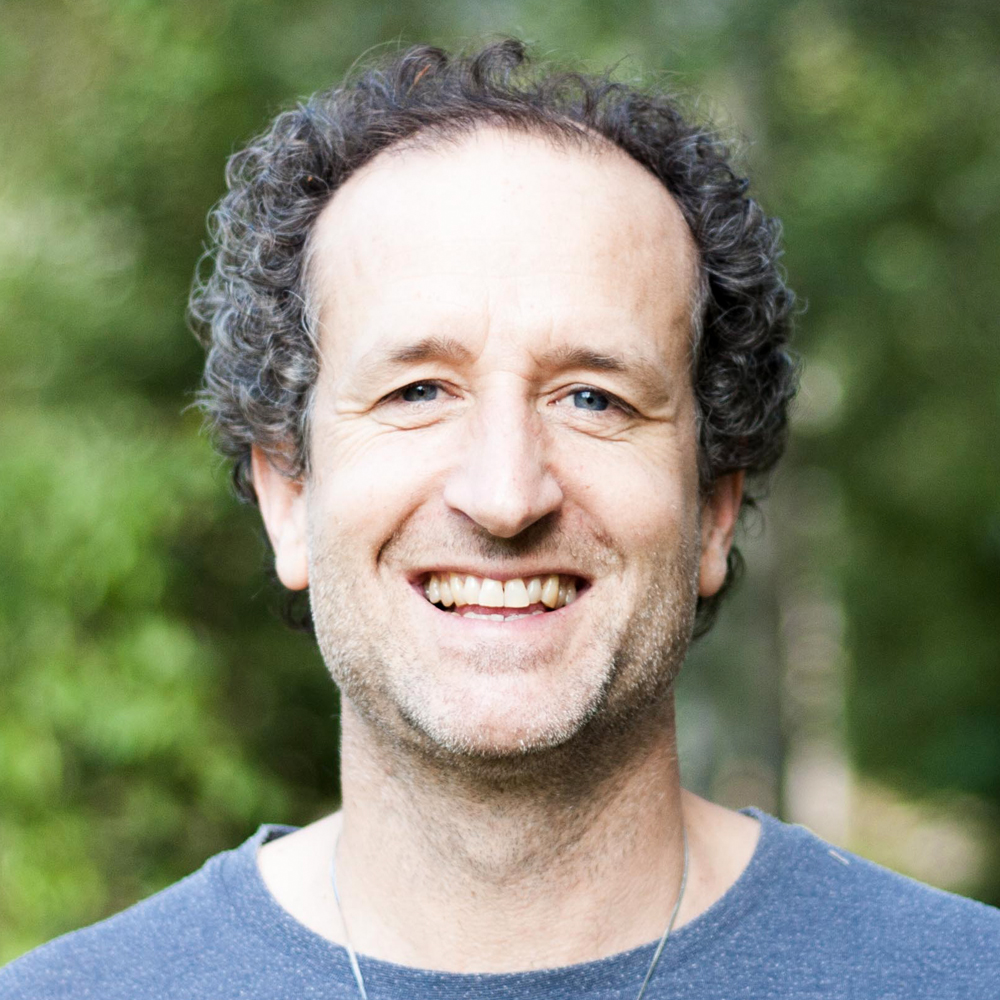 Vimal is a trained medical doctor and has been practicing meditation and self-discovery for more than 20 years. He has been involved in running Dharma Mountain since 2006. Vimal likes to bring sensitivity and playfulness into exploring himself.